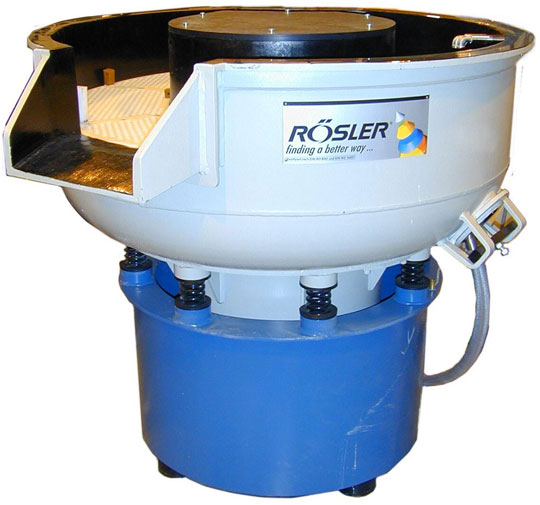 Discover our new equipment for finishing : the high energy vibratory machine.
In order to answer to a constantly higher request in the supply of finished products, DEJOIE increases its capacity with a vibratory finishing system.
Processing time for the deburring of pieces is reduced to 30% compared to traditional by hand methods. This investment allows :
- Optimization of processing times.
- Efficient deburring work.
- Improving of surfacing quality, particularly before painting.
- Operator intervention needed only for loading and unloading control.
This machine is perfectly suited for the treatment of 80% of the pieces manufactured by DEJOIE.