Accueil
News

For the realization of a series, it is necessary to count 6 to 8 weeks for an order of series...

After having well defined your need, and your specifications. We can submit you a 3D printed...
Who are we ?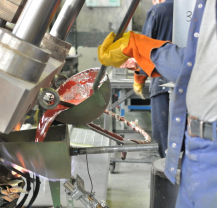 Dejoie company
Dejoie is established in Nantes since 1929 and is a subsidiary of FONDERIE LEMER (lead and low melting point alloys foundry). We have 4 production sites including DEJOIE, all of them in Nantes suburbs.
Quality
Certified for our quality management system (ISO 9001-2000 version since 2008) DEJOIE set in place a quallity system which is evolving to match our customers requirements.